Oisille
Who Is Oisille in the Heptameron?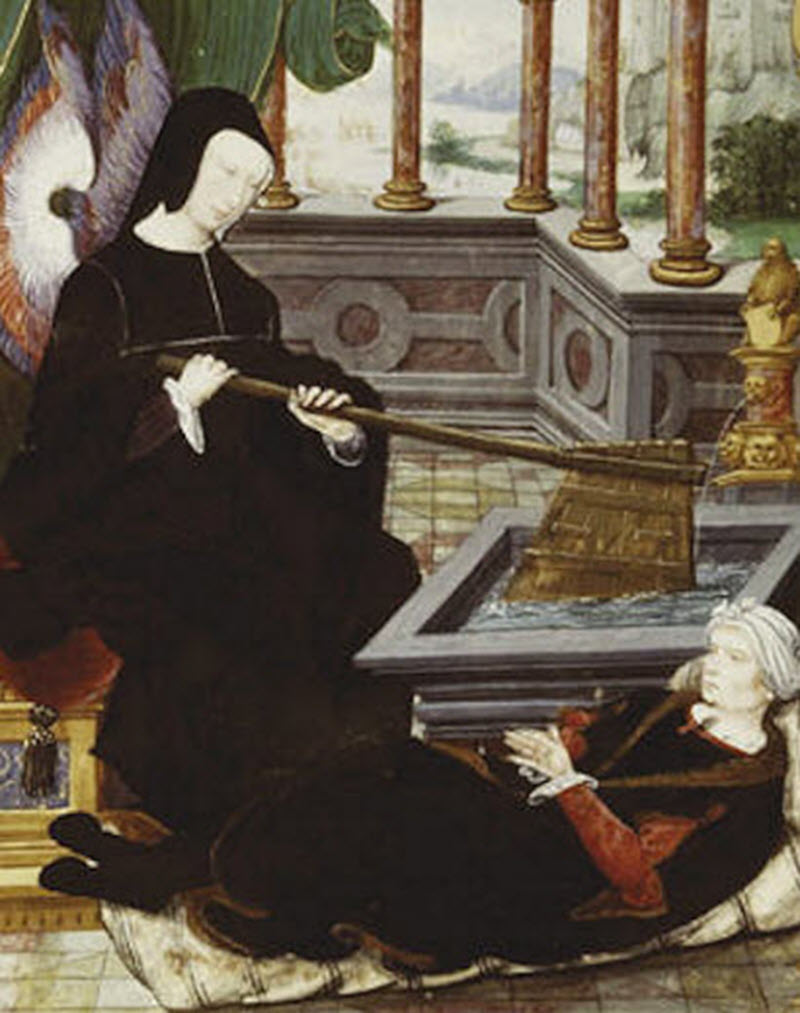 Louise de Savoie, the real life Oisille is here depicted in a contemporary painting taking the oars of state. At her feet is Suleiman the Great with whom she had sough an alliance against her enemies.
This page explains the real life inspiration for Oisille, one of the narrators of the Heptameron.
Marguerite de Navarre, the author of the Heptameron, stated in her preface to the book that the characters and plot of the book were based on real people and events. Over the centuries, historians and literary critics have debated who were the real life inspirations for the characters in the stories. With regards to the narrators, there is a near consensus that Oisille is Louise of Savoy (September 11, 1476 – September 22, 1531).
The opinion that Oisille is Louise of Savoy is based on a number of clues, including the fact that in some of the older manuscripts her name is spelled "Oysyle" which could be an anagram for Loyse, an old French spelling of Louise.
In the book, Oisille is described as a widowed lady and as being the "oldest and wisest" of the party. She appears to be religious in so far as each day of the Heptameron starts off with Oisille meditating, reading the Bible, or attending Mass. She generally proposes the theme of the day's stories to the other characters.
As the senior matron of the group of stranded travelers, Oisille presides over the day's festivities and story telling as the tellers of the tales pass away the time waiting for the roads to reopen. She its treated with obvious deference and respect by the other members of the group: whereas they all refer to each other simply by their respective names, but when addressing Oisille, they always call her Madame Oisille.
In real life, Louise of Savoy was an interesting figure. In an era in which women generally did not play active roles in politics, she served as the Regent of France in 1515, in 1525-1526 and in 1529. Louise was also the mother of King Francis I and of the author Marguerite de Navarre.
As Regent and on behalf of her son she engaged in warfare with competing claimants to the Hapsburg inheritance and in furtherance of her efforts and even negotiated an alliance with the Moslem leader Suleiman the Magnificent to attack the Hapsburgs in Europe.