Brantôme
The Enigmatic Brantome, Whithout Whom the Heptameron Would Not Have Been Published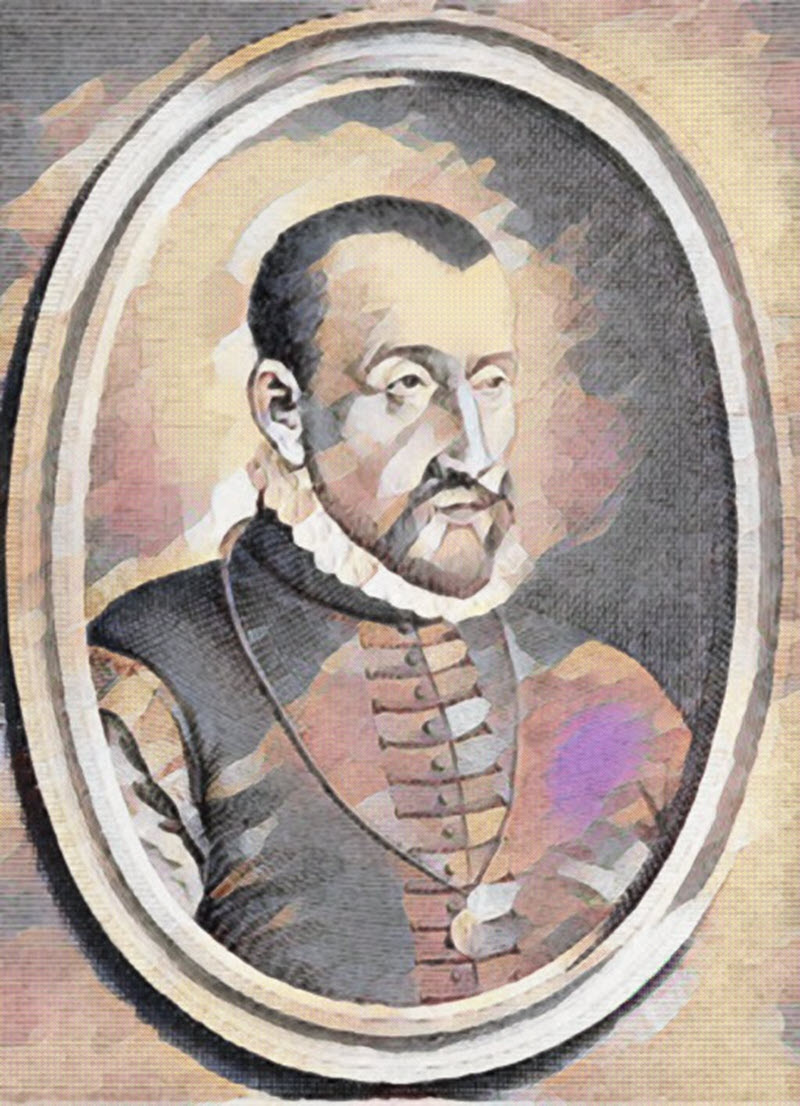 Pierre de Bourdeille, more commonly known as Brantome
Pierre de Bourdeille, more commonly known as Brantome after the seat of one of his fiefs was a French courtier, soldier and amateur historian. He was born around 1540 and died on July 15, 1614.
Brantome was descended from a family of lesser nobles. His mother was attached to the court of Margueritte de Navarre as a Lady in Waiting, which gave the young Brantome access to the inner life of the French court. He was well liked and fit effortlessly into French high society, and was a favorite of the Queen. Upon her death, Brantome relocated to Paris where he pursued higher education, and then embarked on a varied and adventurous career as a courtier and soldier, both in service of France, and as a soldier of fortune.
Although never a brilliant strategist or commander, Brantome was personally brave and took part in several important wars and campaigns of the era, fighting in France in the Wars of Religion between the Protestants and Catholics, and against the Muslims in Morocco and aboard the galleys of the Knights of Malta against the Ottomans. For his bravery on one of these campaigns, Brantome was decorated with a medal by the King of Portugal.
Brantome also took part in several diplomatic missions to Italy, Spain and England on behalf of France. He came to know Catherine de Medici, with whom he had an intimate liaison, and also accompanied Mary Stuart to Scotland on her attempt to reclaim her Scottish possessions.
Brantome was himself a peripheral figure in the history of the times, but his position as a favorite of the court of France brought him into contact with many of the most eminent people of the time, and also let him see the inner workings of the French court. As a witness to history Brantome was privy to the secret lives of the rich and famous of the time, their crimes, their debauchery and perversions. He was especially fascinated by the gossip and stories of love affairs, betrayals, murders and dirty tricks which permeated his social milieu.
When he was approximately 47 years of age, Brantome was thrown from his horse and left temporarily semi-paralyzed. Believing that his end was near, Brantome began dictating the stories that he had heard and witnessed at court, painting a rich picture of the secret lives of the nobility. Brantome recovered, but he retired from public life and lived in semi-seclusion on his estates. For the next thirty years, until the end of his life, Brantome spent the time amusing himself by re-living his adventures and love affairs by committing them to paper. He wrote for his own enjoyment, leaving his stories unpublished during his lifetime, but left detailed instructions in his will that his manuscripts be published on his death. The first contemporary edition was poorly edited and imperfect; a complete set of his works did not appear in print until the 18th century.
Brantome is not a character in the Heptameron, but his accounts of the licentious lives of the women of court, parallel many of the stories told my Margueritte de Navarre. In may cases, they serve as a gloss for the stories of the Heptameron, giving them a deeper meaning and texture, by placing them in their historical and context and allowing us to figure out which real life figures are alluded to in the tales..