François Olivier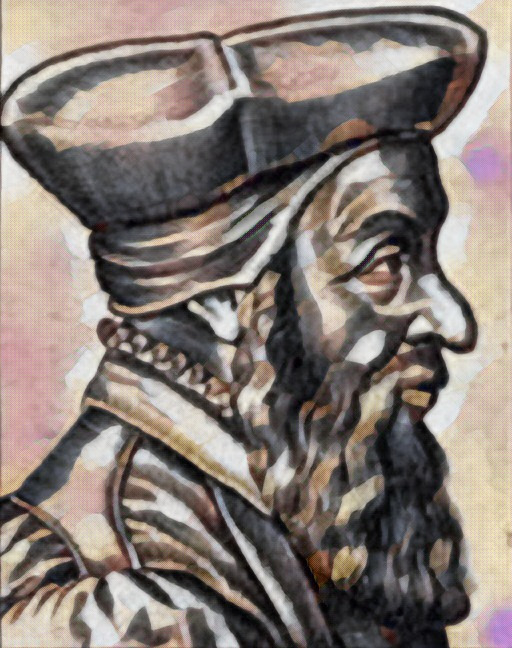 François Olivier
François Olivier, born in 1487 in Paris, and died March 30 15601 Amboise, Lord of Leuville, is a French politician. He was appointed Chancellor of France and Minister of Justice twice, under François I and François II. He is part of the moderate faction of Catholics at the beginning of the religious wars and may be part of the hidden supporters of the Reformation.
He is the son of Jacques Olivier, the first president of the Parliament of Paris, himself the son of a prosecutor said Parliament.
On May 14, 1538, François Olivier Cerisay married Antoinette, daughter of Nicolas Cerisay, Grand Bailiff of Cotentin. They will have five children.
Under Francis I
He was first attached to the service of Marguerite d'Angoulême, sister of Francis I, who entrusted him with the chancellery for her duchy of Alencon. It is likely that he derived his sentiments towards the Protestant Reformation from his service in Marguerite's entourage.
He became also a regular adviser to King Francois I, and was entrusted with diplomatic missions. In particular, François Olivier was sent in February 1542 (credentials of 19 December 1541) before the Diet of Speyer, as the representative of the King of France, with the mission to protest the murder, in Germany, of the ambassadors sent by France to the Turks. He failed to convince the assembly that the ambassadors had not been sent to conclude an alliance between France and Suleiman the Magnificent, but that instead the goal was to convince the Turks not to attack Hungary. As a result, the Ninth Italian War could not be averted.
In 1543 Olivier was appointed President of the Parliament of Paris. The April 28, 1545, François Olivier was appointed chancellor of France by Cardinal de Lorraine and replaced Guillaume Poyet, dismissed for his involvement in the plot to ruin the reputation of Admiral Philippe Chabot.
Under Henry II
Olivier was the only Minister appointed by his predecessor who was retained by Henry II when he became king. However his position was not secure as he faced the enmity of the powerful Diane de Poitiers, the favorite mistress of the French King. Poitiers criticized Olivier for his attempts to reign in the wild spending of the court, and succeeded in having his official seals removed from him, on the pretext that he suffered from an eye disease. The official seals were then entrusted to Jean Bertrand, the new Minister of Justice.
Under Francis II
On the death of Henry II, July 10, 1559, the Cardinal of Lorraine returned the seals to Olivier, which he kept until January 2, 1560, by which time he had become completely blind.
He died on March 30, 1560 in Amboise. His epitaph was written by the poet Jean-Antoine de Baïf.
This page is linked from (linked from day 3 story 3)